Outdoor Playground equipment Manufacturer - Customer Case Project
Guangzhou Happy Island Education and Recreation Equipment Co., Ltd. is dedicated to the improvement, production and sale of modern amusement equipment. Our factory is located in the north of Guangzhou and covers an area of 50,000 square meters.
Please enjoy the customer case below.
Domino Park includes an elevated cabin, towering silo and an industrial container.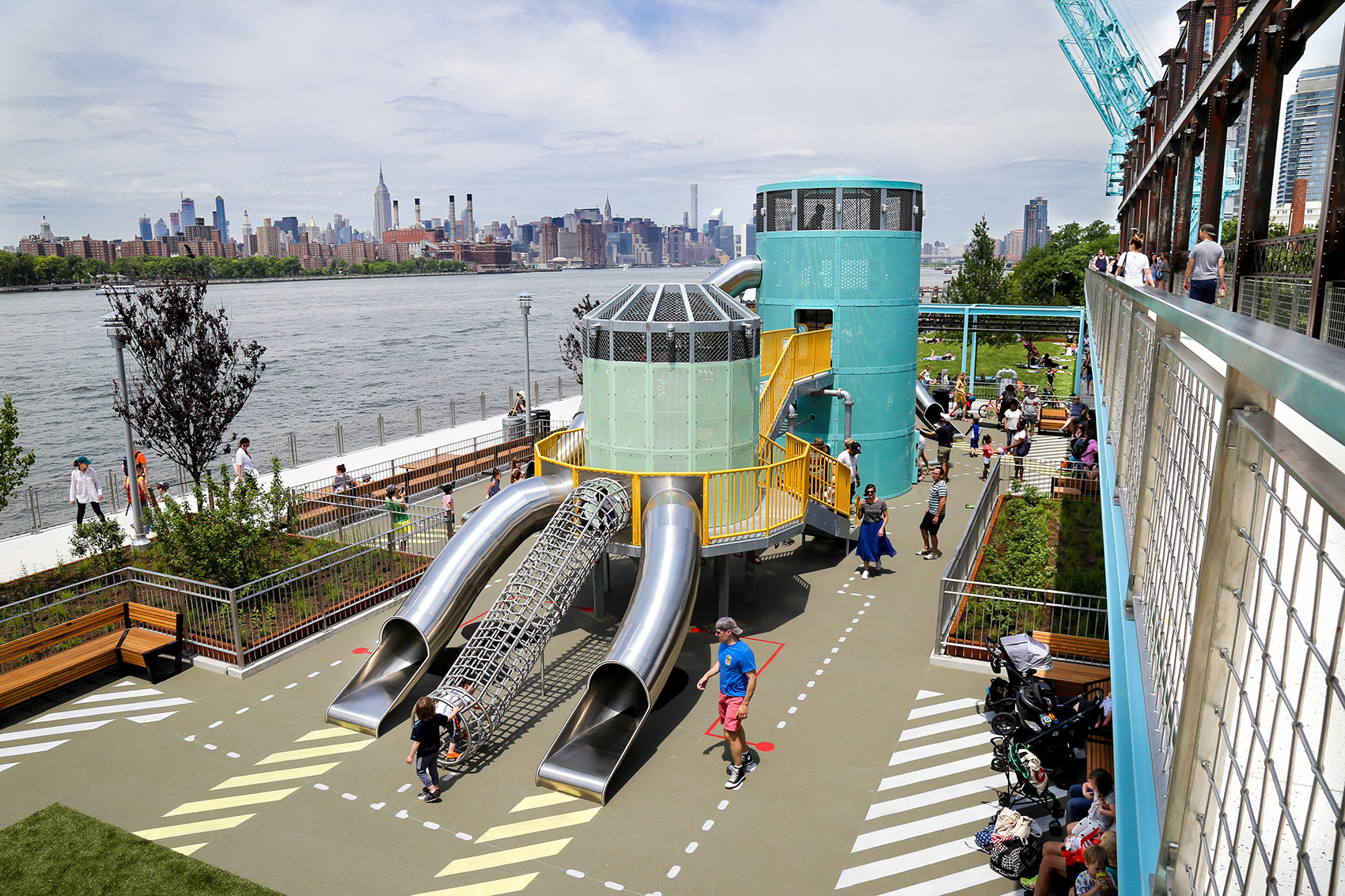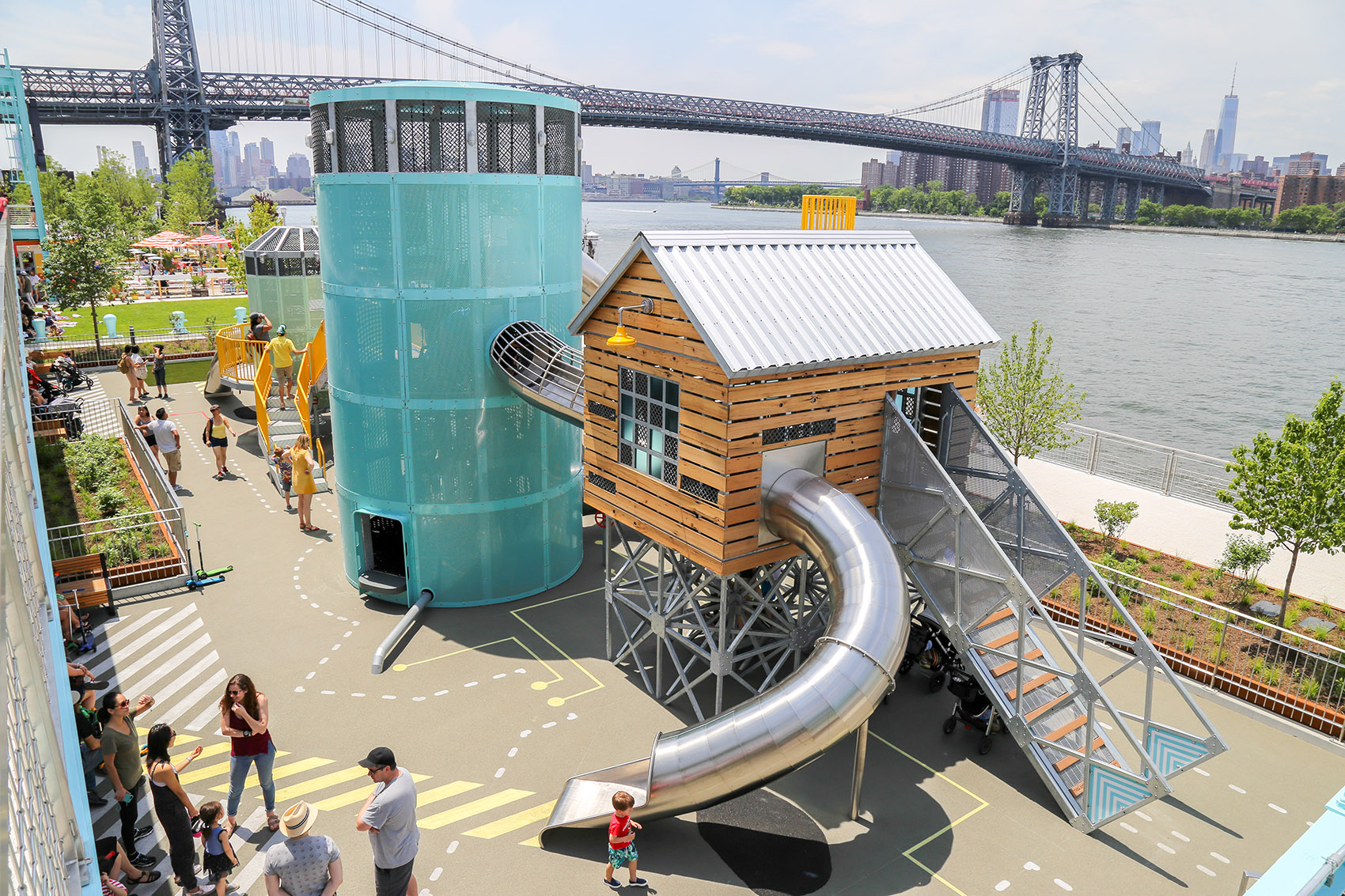 Tying in the preserved industrial artifacts and elements from the site, vibrant yellow, turquoise, green and brushed metal colors echo the original factory palette. Reused wood from factory floors appear on the façade of the elevated cabin alongside brightly colored valve wheels cast from the original factory artifacts which are dispersed throughout the site. The three primary structures, an elevated cabin, towering silo and an industrial container along with Stainless steel slides, climbers and catwalks are all reminiscent of the original factory's complex architecture and infrastructure.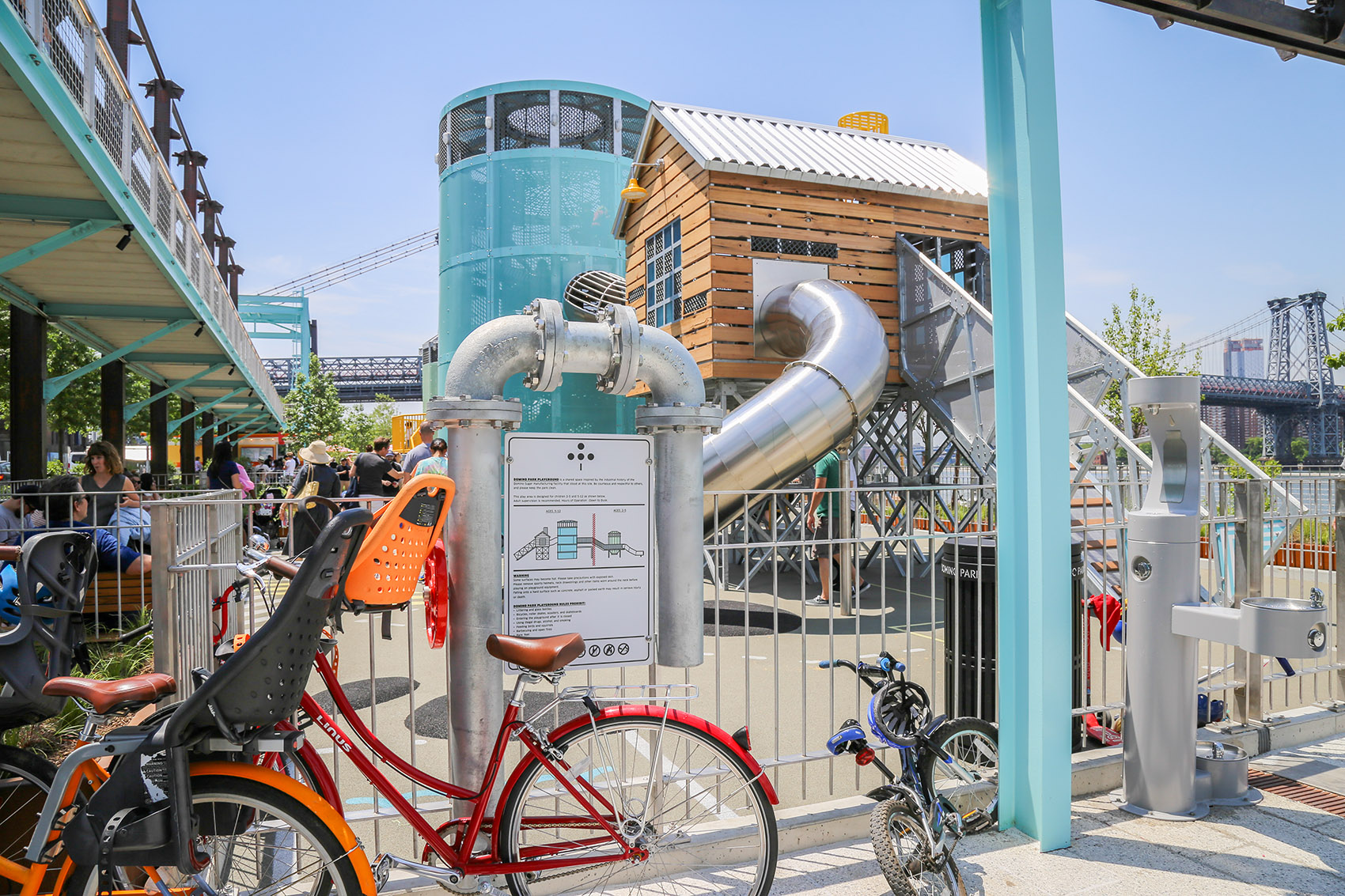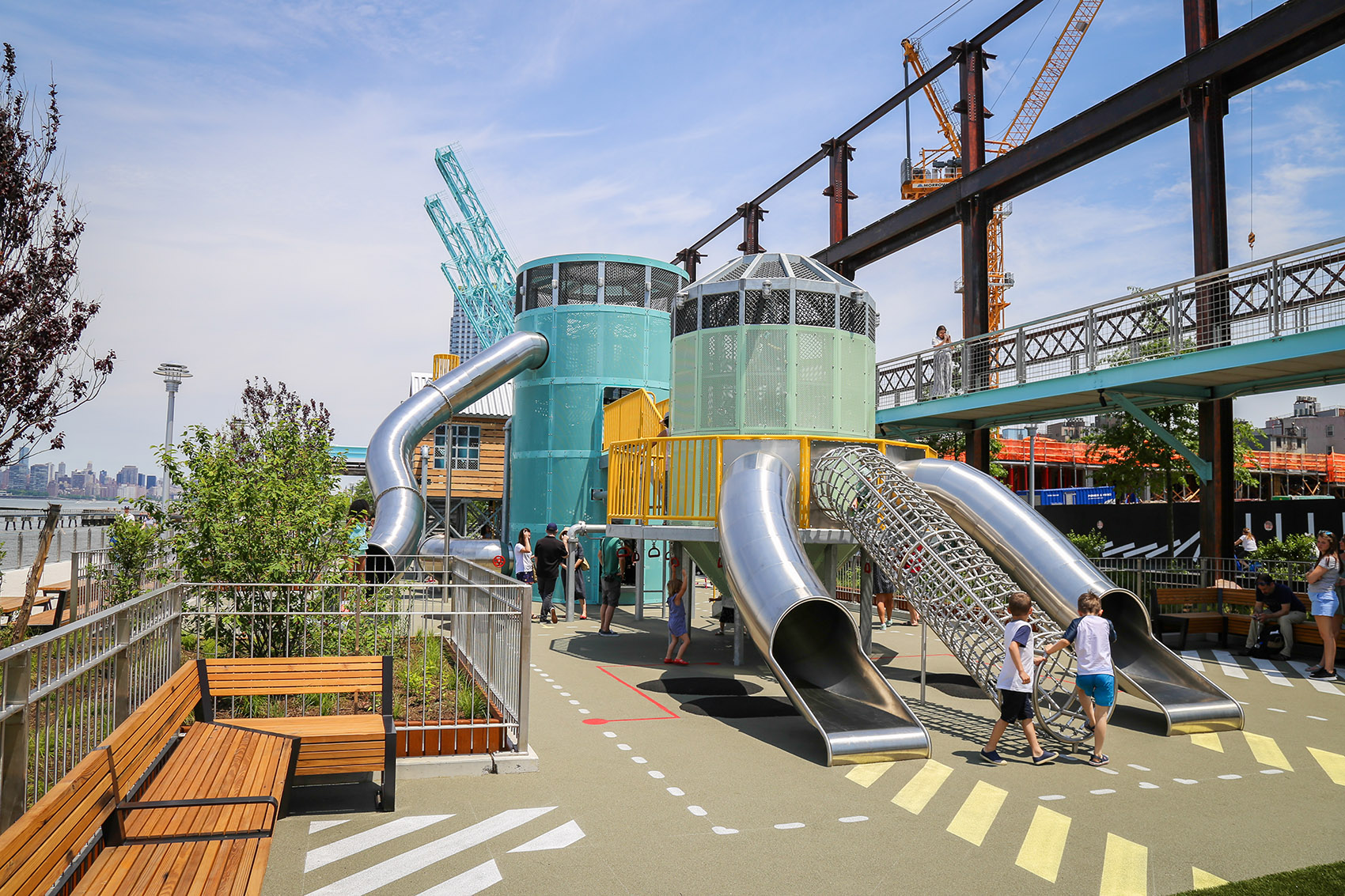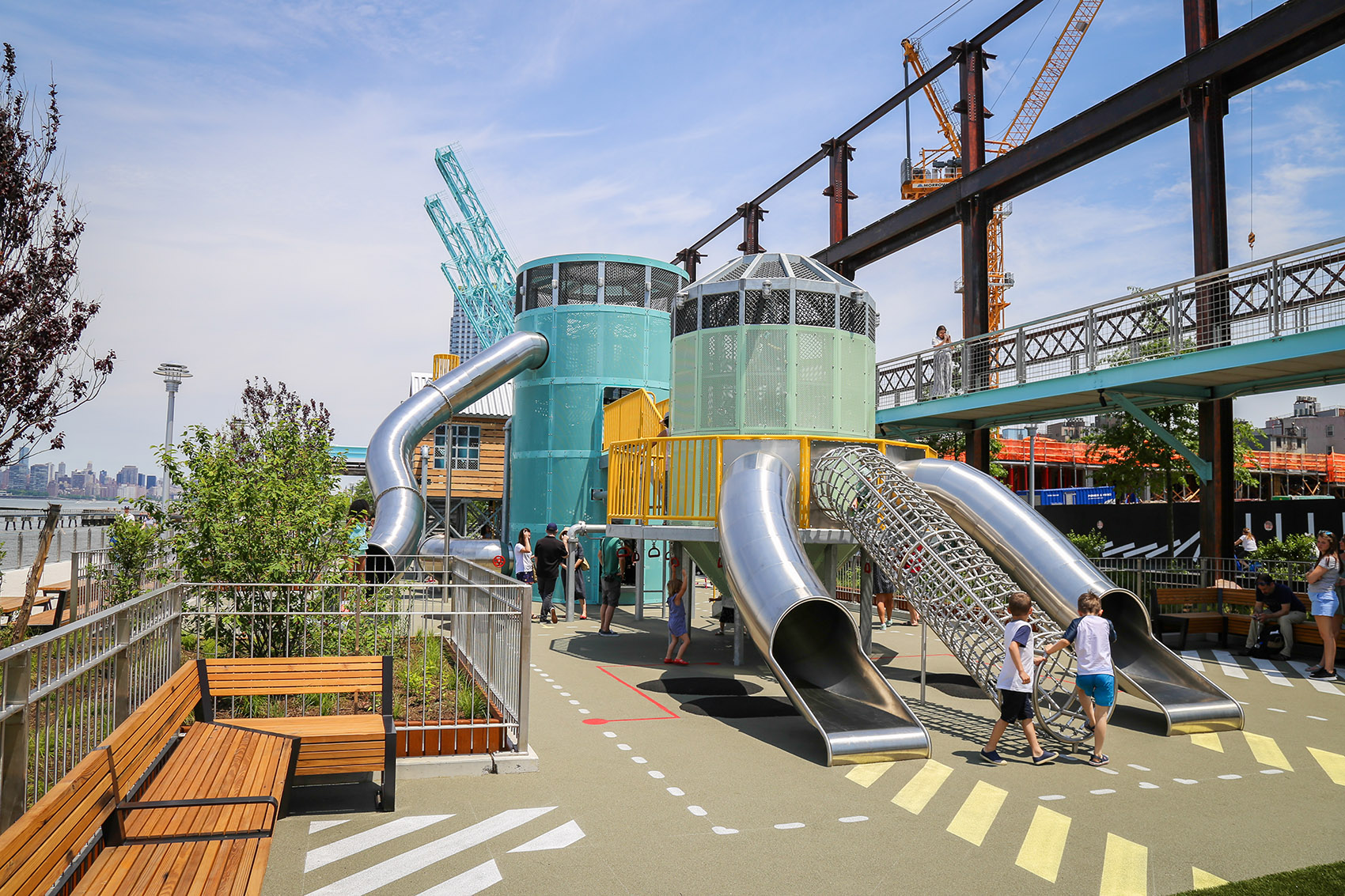 The playground is not a celebration of sugar, but a reflection of industrial infrastructure that promotes physical activity, social engagement and a reminder of the unique history of the Domino Waterfront. With a sugary color pallet, dynamic graphics, and an industrial visual narrative Domino Park Playground sets children and adults alike into a space that ignites the adventurous spirit.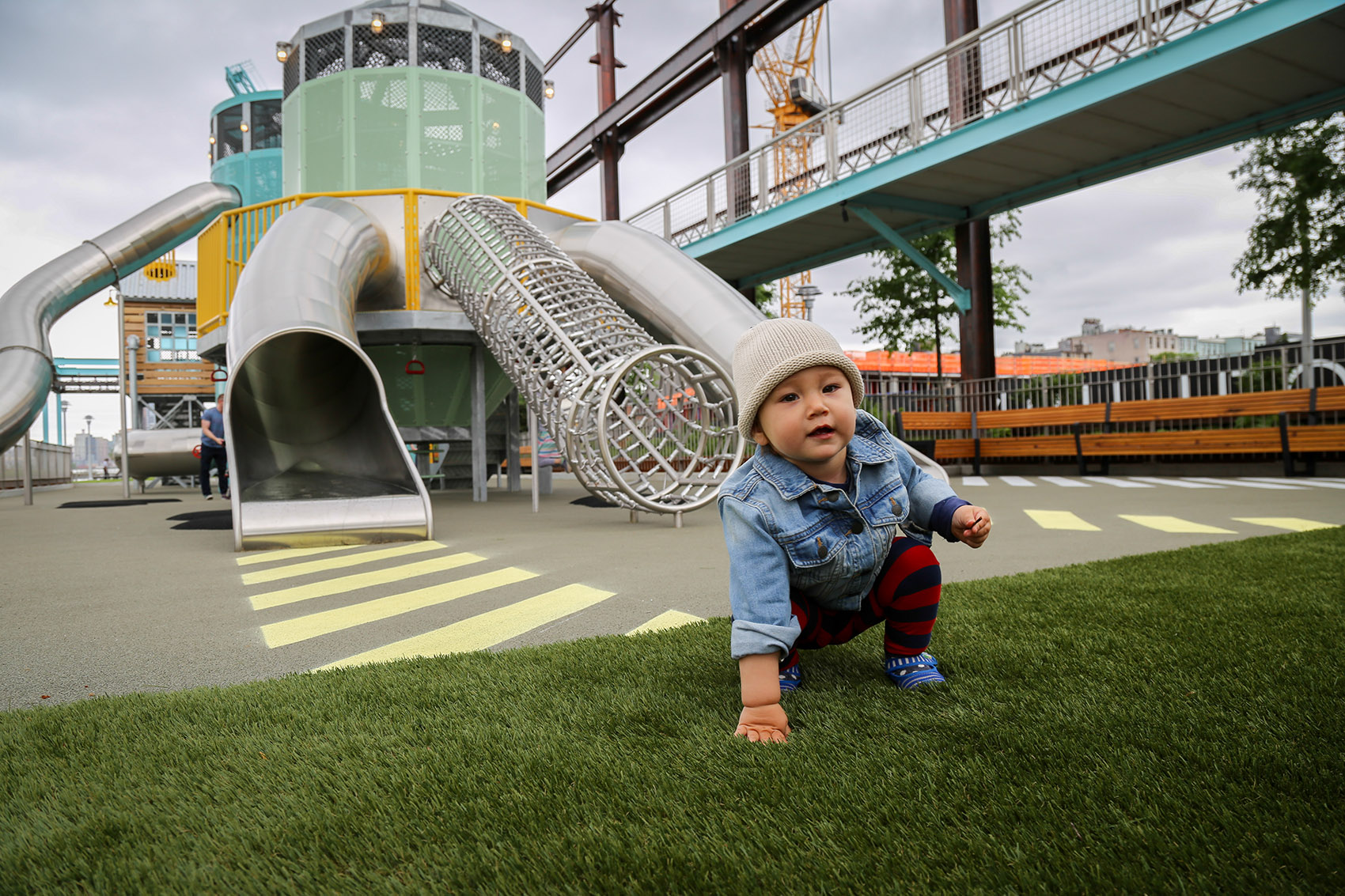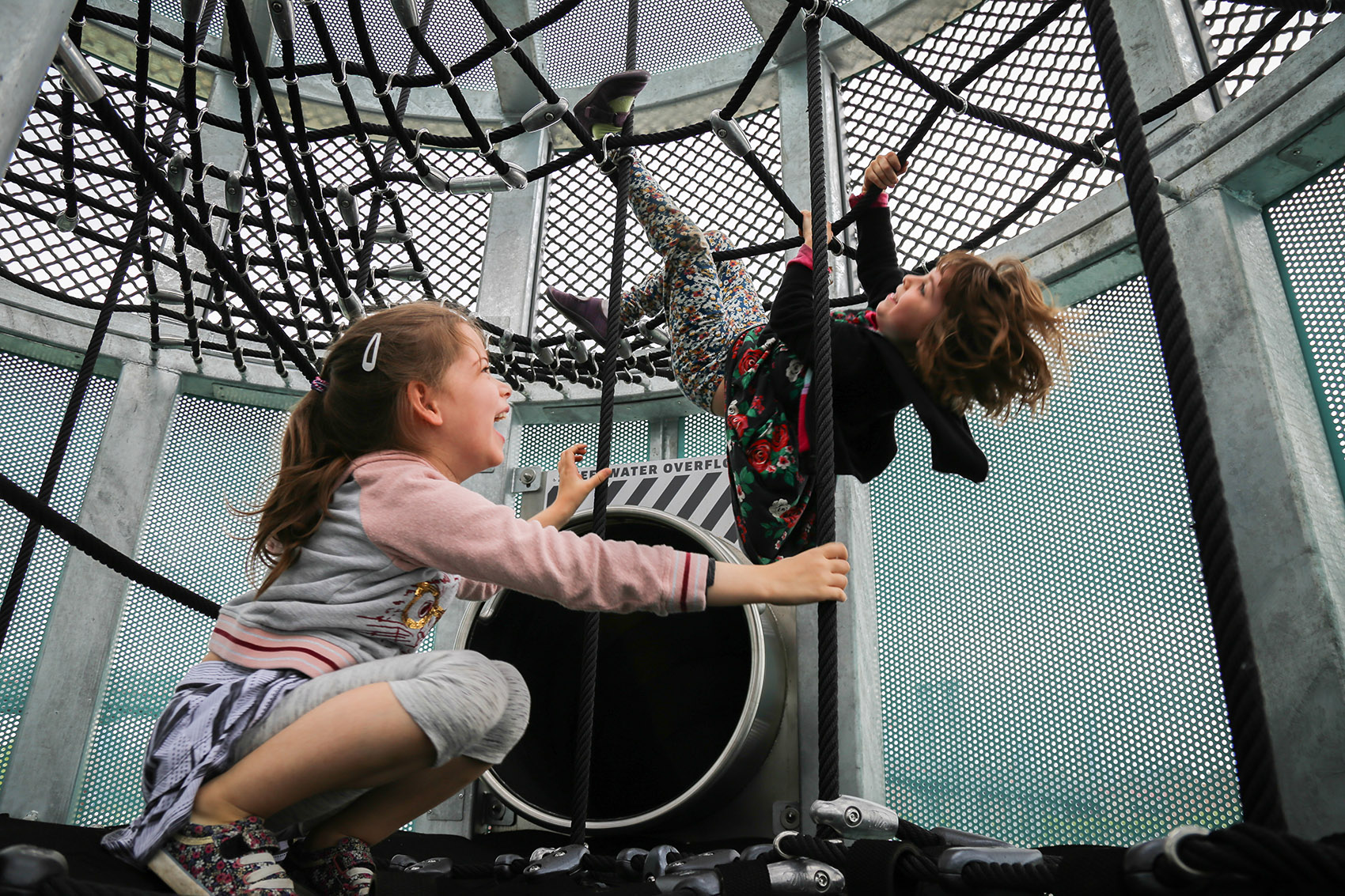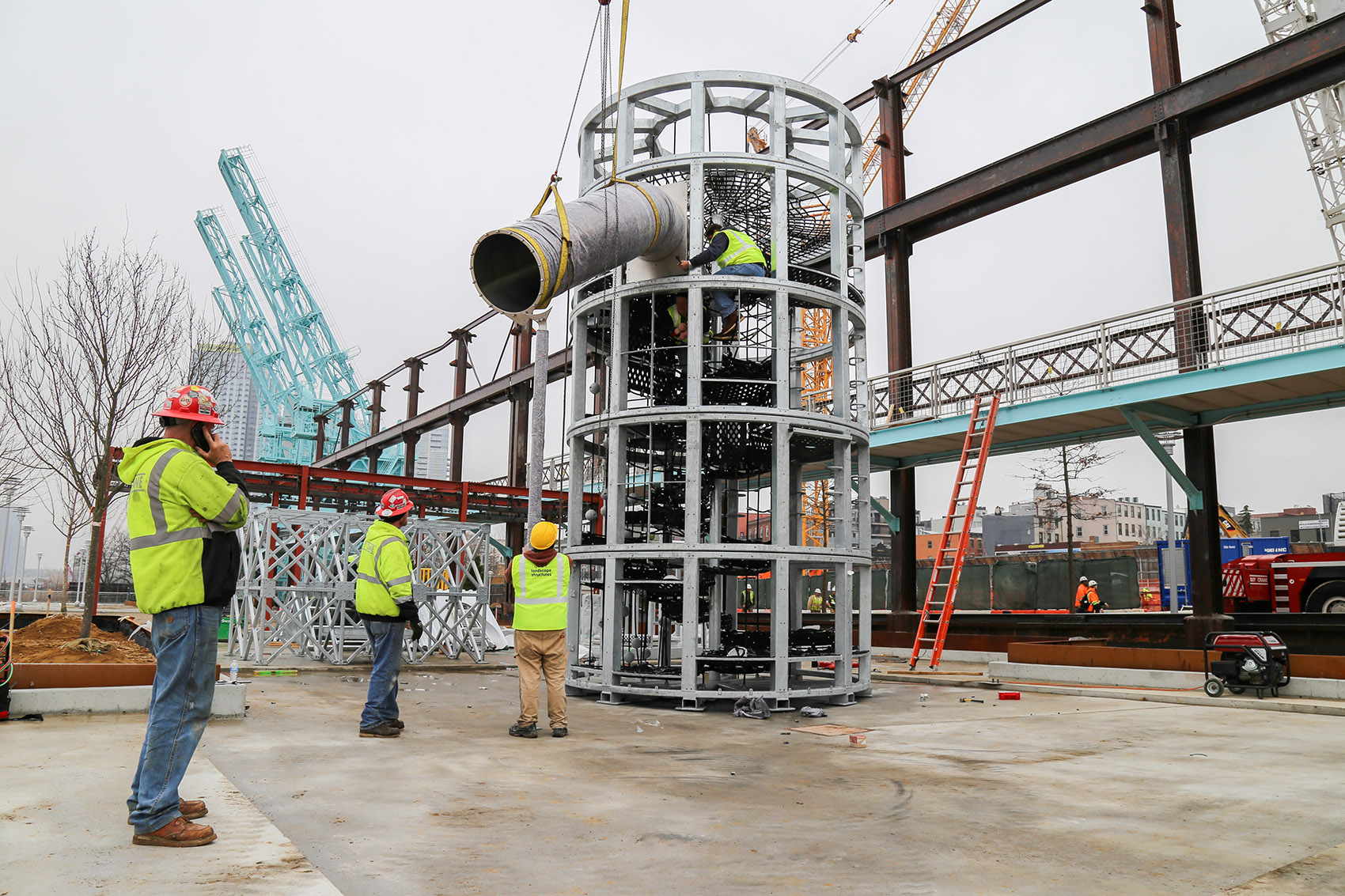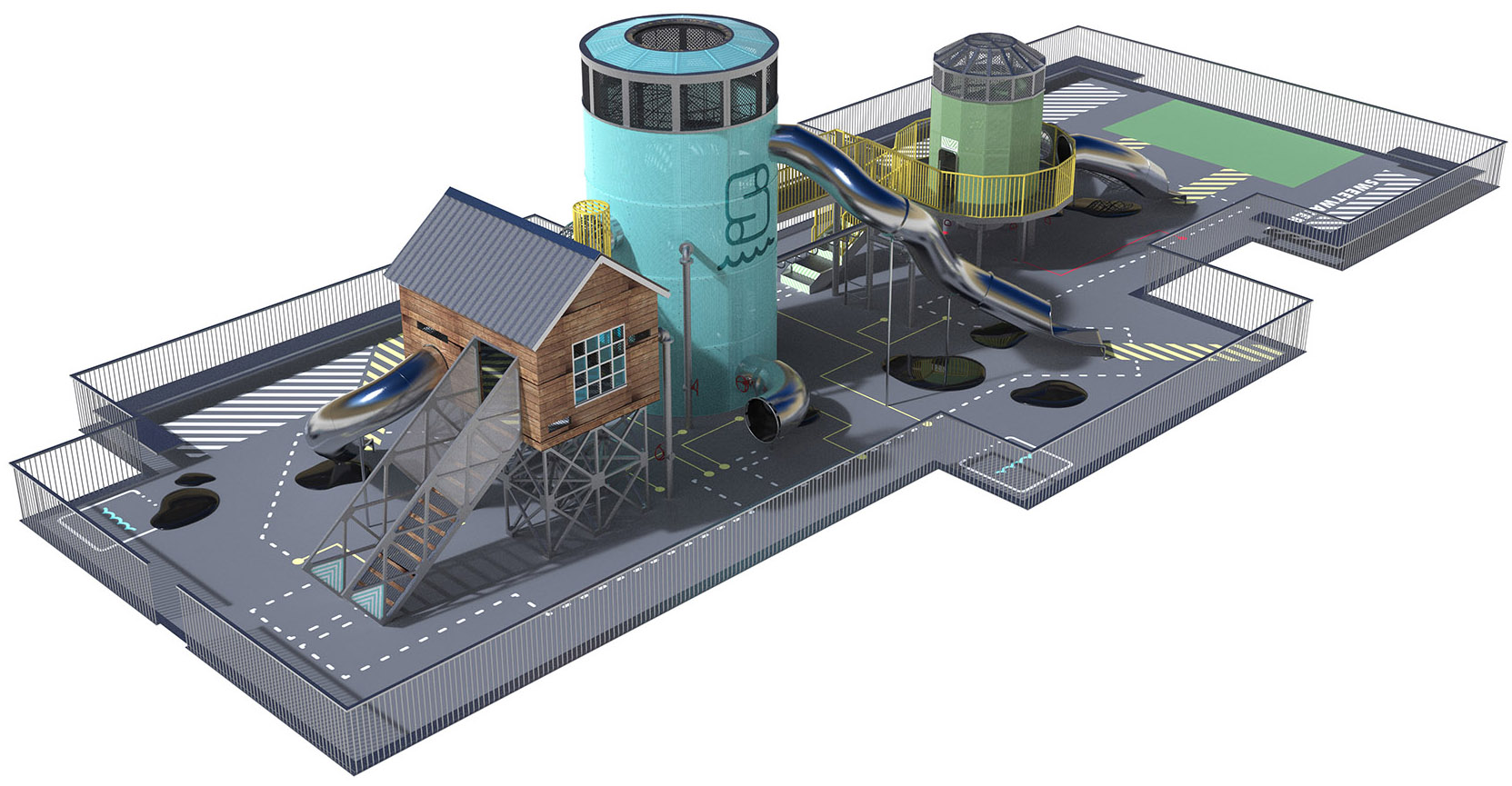 If you want to buy amusement equipment,you can contact us ! We are manufacturers !
Contact details
Call us: +86-020-87278888 E-mail: admin@hld-toy.cn
WeChat / Phone: +86 13680018596 WhatsApp +8613680018596