How Do I Budget My Playground?
The first step in building or renovating your playground is to figure out your playground budget. There are a lot of factors to consider when it comes to playground budgeting.


Generally, you'll need to cover costs for the following items:
6. Equipment and materials shipment
7. Off-site storage for materials or tools
8. Playground and surfacing installation
Feeling overwhelmed by all the different funding options? Please feel free to ask a representative for help — that's what we're here for! You can also request a free quote to get started building the playground of your dreams today.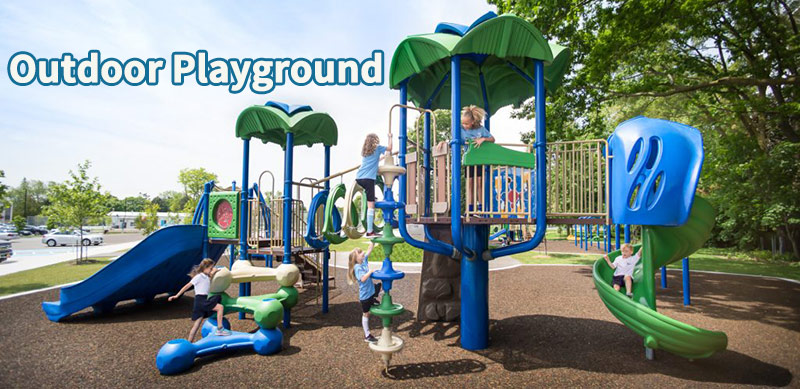 At Happy Island, the possibilities are as endless as your imagination. You have the option to design a custom playground or build a playground using predesigned play equipment. You can also add custom pieces to an existing playground for the best of both worlds. The choice is yours, and we're here to help you make the right decision.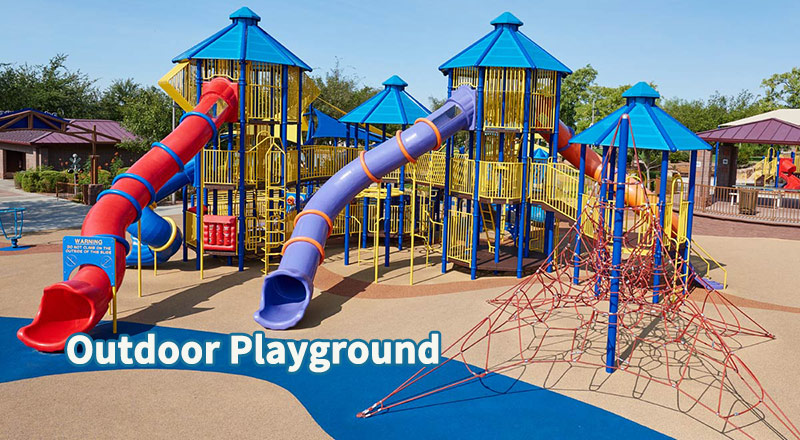 If you're interested in building a one-of-a-kind playground, we can't wait to work with you. Our talented Custom Design Studio of architects, engineers and designers have what it takes to make it happen. Contact a representative to learn more about our custom design process.
If you are looking for predesigned playground equipment at an unbeatable price and need a faster turnaround time for your project, you might opt to shop for our predesigned equipment. All of our play equipment is the product of imagination, innovation and understanding what kids love. We offer a variety of themed playgrounds from castles to pirate ships, to fulfill your vision.
Still not sure whether you want to pursue a custom playground or not? Reach out to us, and we'll consider your ideas, budget and goals to determine the best option for you.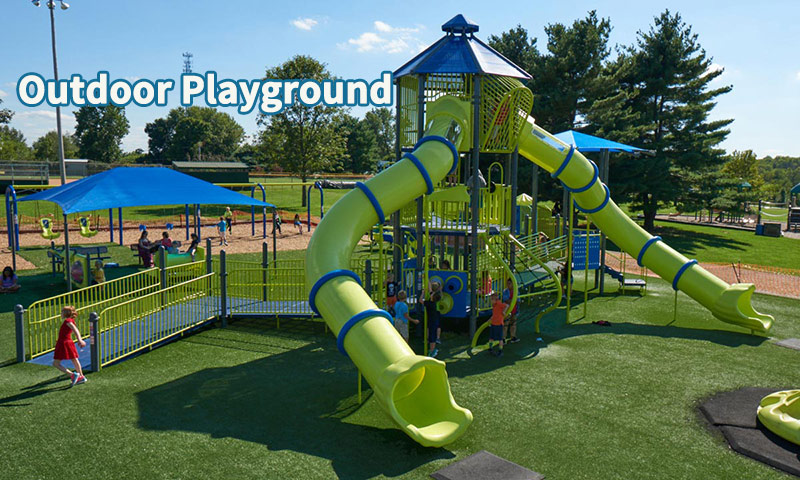 When you're building a playground, trying to cut corners does not work. Buying based on price alone can mean you end up with equipment that does not have the same safety features or is not as durable, meaning you'll need to consider replacement costs sooner. Making a purchase based on price alone can also mean you get equipment that may not assist children with their development or inspire them to play. It is not a bargain if no kids want to use the playground, or it doesn't last very long.
The solution is to think quality first. Well-built play equipment from Happy Island is innovative, durable and thrilling. We design the playgrounds children and local organizations including churches, schools, campgrounds, daycares, and parks want to have in their community.
Contact one of our representatives today to review your options regarding your financial needs. Our goal is to help you build your ideal playground while staying within your budget.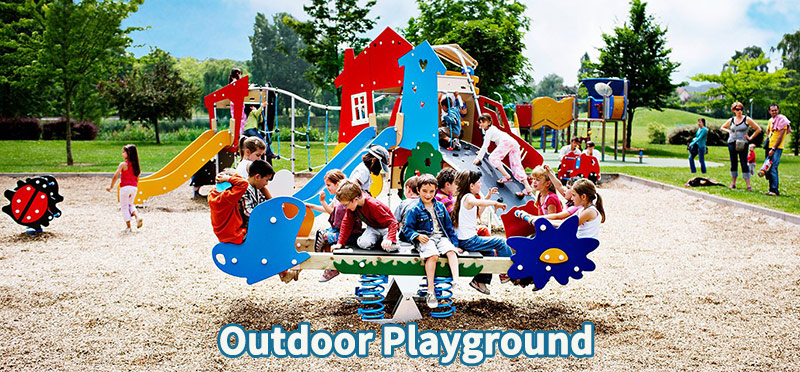 We understand different markets have different needs, and that's why we are prepared to supply quality equipment for playground types of all shapes and sizes. We are pleased to serve a variety of markets, including the following:
Parks and recreation: Community park builders add a vital element to their community and should take into consideration factors such as available space, age groups, accessibility and equipment durability. We'll help you choose playground equipment that is sure to attract families and kids to your park for years to come.

Schools: Schools need to create an inspiring environment where kids are eager to learn, develop important skills and enjoy exercise that is fun and challenging. Not all kids have playgrounds or safe outdoor spaces nearby, so going to school can be their prime time to play. We are thrilled to help schools build playgrounds that get kids excited to grow.
Churches: Kids can have plenty of fun at their place of worship and may even use the playground in faith-based activities. We'll help you choose the best spot for your playground and the right equipment for your organization.
Daycares: Daycares must consider age-appropriate play areas and equipment that promotes development. We'll help you pick the perfect pieces to keep both kids and parents smiling.

Landscape architects: If you're a landscape architect, you likely have tons of original playground ideas but might struggle to find a design team you can trust to bring your vision to life. Look no further than Happy Island.

Urban: We enjoy helping builders create a safe place to play in urban communities while adding visual appeal to the hustle and bustle.

No matter where you need to build a public or commercial playground, we can't wait to help you create a fun, adventurous space that will get kids jumping for joy. Contact a representative today to learn more about our equipment and services.

Request a Free Quote