Water Park Solution
Happy Island pecializing in water park planning, landscape design, manufacturing and installation of equipment and operation management services, is the member of National Cableway and Amusement Facilities Standardization Technical Committee, China Amusement Machine Amusement Park Standardization Technical Committee.
By joining forces with leading playground equipment manufacturer DaLang, Happy Island will apply the ground-breaking design and innovation they are known for to the creation of imaginative new water experiences. Both Happy Island and DaLang lead the way in forward thinking design, leadership in the industry, and all-around play knowledge.

Designed and engineered in-house, Happy Island focuses on designing interactive water park and splash pad products that encourage kids to experience water in novel ways. From aim-and-sprays to dumping buckets, ground sprays and much more, our water products provide an inclusive, sensory-rich play experience in water for children of all ages and abilities. Happy Island products meet or exceed ADA standards of accessibility for inclusive water play. Recycled materials and earth conscious manufacturing practices make Happy Island a leader in sustainability in aqua play products. Even more, Happy Island offers versatility by being a water play design and engineering company that uses stainless steel, fiberglass. Learn more about our product options and materials.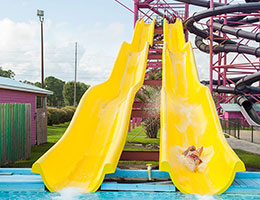 Water Slide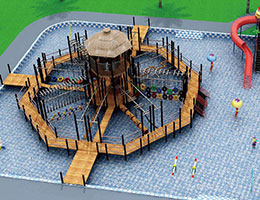 Water House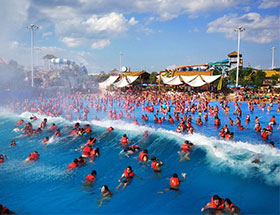 Wave System